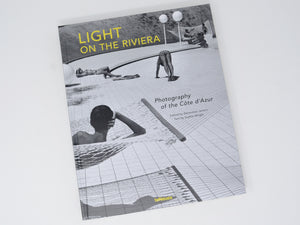 teNeues
Light on the Riviera
Regular price
$85.00
$0.00
Unit price
per
Light on the Riviera:  Photography of the Cote d'Azure
At the beginning of the 20th century, many artists from Paris came to the Côte d'Azur and elevated the hitherto remote region to the place to be for creative people, intellectuals and artists of life. In a way, the French Riviera with its legendary light also spurred the development of art photography. Light on the Riviera traces this dynamic through the works of photographers such as Charles Nègre or Lee Miller, Martine Franck and Helmut Newton.
Photographers recorded painters, fashion designers and their works and were in turn influenced by them. Thus, over the decades, a visual heritage has emerged that is narrated chronologically in this book - from the beginnings of photography and avant-garde fashion in the 1920s to the Surrealists, to the Golden Fifties of paparazzi photography, to artist portraits and photojournalism.
Hardcover.  10 5/6 x 13 3/8 in. 256 pages.
---