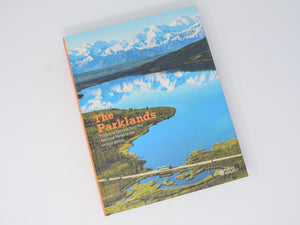 Gestalten
The Parklands
Regular price
$65.00
$0.00
Unit price
per
Yosemite. Grand Canyon. Death Valley. Big Sur. Covering a remarkable 84 million acres, rich in wildlife and history, these astonishing spaces are full to the brim with natural wonders. Home to the world's tallest trees, the largest carnivores, colossal waterfalls, and plantlife as far as the eye can see, National Parks are American not only in scale; They are an intrinsic part of the culture and landscape.
The Parklands takes you on a thrilling tour in every direction, with a special focus on sustainable, low-impact exploration. Whether you like birdwatching, hiking, stargazing, or simply forest bathing, this book gives you essential information, along with quirky facts, to help plan your own adventures in the American wild. Buckle up your boots, hit the trail, and remember: leave no trace behind.
9 × 11½inches
hardcover, 368 pages
Founded by Keith Eshelman and Sevag Kazanci, Parks Project believes that parks are places to exercise and unwind, but they are also an important space for wildlife, and preserving cultural history. Since 2014, Parks Project has created apparel and home goods items, and aims to transform park enthusiasts into park champions. A portion of every sale goes to supporting conservation education and advocacy.
FSC™️ (Forest Stewardship Council™️) Certified.
---